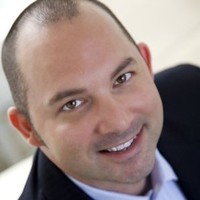 Damian Raffele is a go-getter with an entrepreneurial spirit. He has over 20 years of experience in growth marketing and sales, and he's not afraid to take risks. His greatest skills are business strategy, digital marketing, revenue growth, and building a collaborative culture.
Through a deep understanding of what drives customers, Damian Raffele has achieved aggressive revenue and margin growth for businesses ranging from start-ups to Fortune 500 and Global 500 companies such as Nestlé Purina, Nationwide, and VCA Animal Hospitals. He has recruited high-performing teams who helped him scale operations rapidly while exceeding goals.
Damian is a well-versed expert in all things marketing, having hands-on experience and vast knowledge to share. He has an eye for strategy that can help your business grow like he did with his last company which saw unparalleled success! His expertise includes customer loyalty programs, membership subscription products, product development, revenue growth, and go-to-market plans. Data analysis? No problem - this guy does it every day And if being able to win over executives isn't enough... there's more where that came from. He eats big challenges for breakfast!
Damian writes about management, marketing, and more on his blog - DamianRaffele.com.
Book a Free Consultation
Schedule a meeting with Damian